Table of Contents
Get ready to pop open a bottle of joy with the world's favorite sparkler! In your calendar, Circle August 13, 2023, as we raise a glass to National Prosecco Day. Join us on this fizzy adventure, unravel the artistry behind the pop, and celebrate why Prosecco, especially our enchanting Bella Principessa Prosecco DOCG, reigns supreme in sparkling wines.
Step aboard for a rollercoaster ride tracing Prosecco's fascinating journey from a charming Italian hamlet to its modern-day glory. Savor the complex, irresistible flavors that have charmed wine aficionados worldwide, and discover what makes Bella Principessa Prosecco a class apart.
We have a sensational Prosecco Day planned for you! Expect an array of delightful recipes, gourmet food pairings, and the secret to the perfect Aperol Spritz – your go-to companion for this sparkling celebration.
Hold on to your glasses for some sparkling revelations, including an exclusive showcase of Bella Principessa Prosecco DOC Rosé, set to paint your summer a vibrant shade of pink! Plus, we're busting the Prosecco shortage myths wide open.
So, polish your glasses and brace yourselves for a day of bubbles, laughter, and toasts! Join us for a merry whirl of flavors, frolicsome bubbles, and Italian craftsmanship – after all, Prosecco, especially our Bella Principessa Prosecco, is more than just a wine; it's a celebration of good life encapsulated in a bottle.
Prepare to pop, sip, and celebrate this National Prosecco Day! It's more than just a day; it's a toast to a sparkling legacy.
Salute!
Summary with a Pop!
Mark your calendar and get your glasses ready! National Prosecco Day is approaching, falling on August 13, 2023. Join us with a bubbling bottle of Italy's finest and share the fizz using #NationalProseccoDay!
Take a sip into history and learn about Prosecco's unique origin story – from the magic of Glera grapes to the mastery of the Charmat method. Find that perfect bottle of sparkler without breaking the bank, as our range is affordable, from £10 to £50.
But here's the cherry on the cake, make your National Prosecco Day extra special with Bella Principessa Prosecco or Prosecco DOC Rosé. Experience guilt-free luxury and tantalizing aromas that'll leave you wanting more!
The History Of Prosecco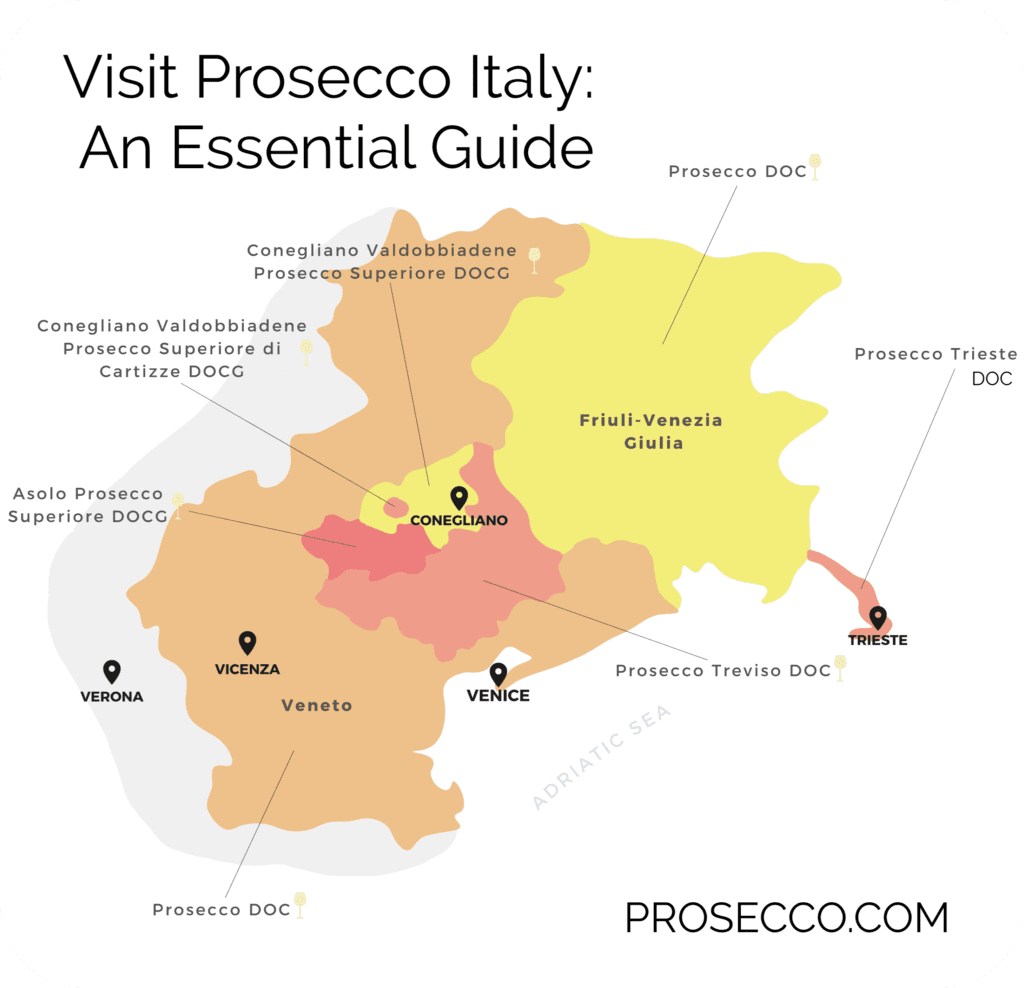 Prosecco likely originated in the vineyards of a village called "Prosecco" near Trieste, Italy! This wine is produced in an incredibly small and exclusive northern Italy area stretching from Veneto to Friuli. Plus, two further areas are even more highly regulated – that's really something!
Prosecco has delightful bubbles with a unique profile. It is traditionally made from the prosecco grape, or Glera, which must make up at least 85% of the blend. The Charmat method is responsible for the delightful fizz of the wine. This process involves a secondary fermentation in a pressure tank with yeast and sugar, which creates the signature sparkle.
The *thrilling* three main types of Prosecco are Spumante, or *sparkling*. Frizzante, or *semi-sparkling*, and Tranquillo, a *calm* still variety that's *rarely produced*. Prosecco is often compared to champagne due to its similar sparkling appearance. However, it is produced with a completely different set of grapes and uses an alternate winemaking method.
The Prosecco grape juice undergoes secondary fermentation in a large stainless steel vat before bottling. In contrast, Champagne can complete the secondary fermentation process in individual wine bottles. Because of this difference, the production time for Prosecco is shorter than Champagne – how cool is that?
How To Celebrate National Prosecco Day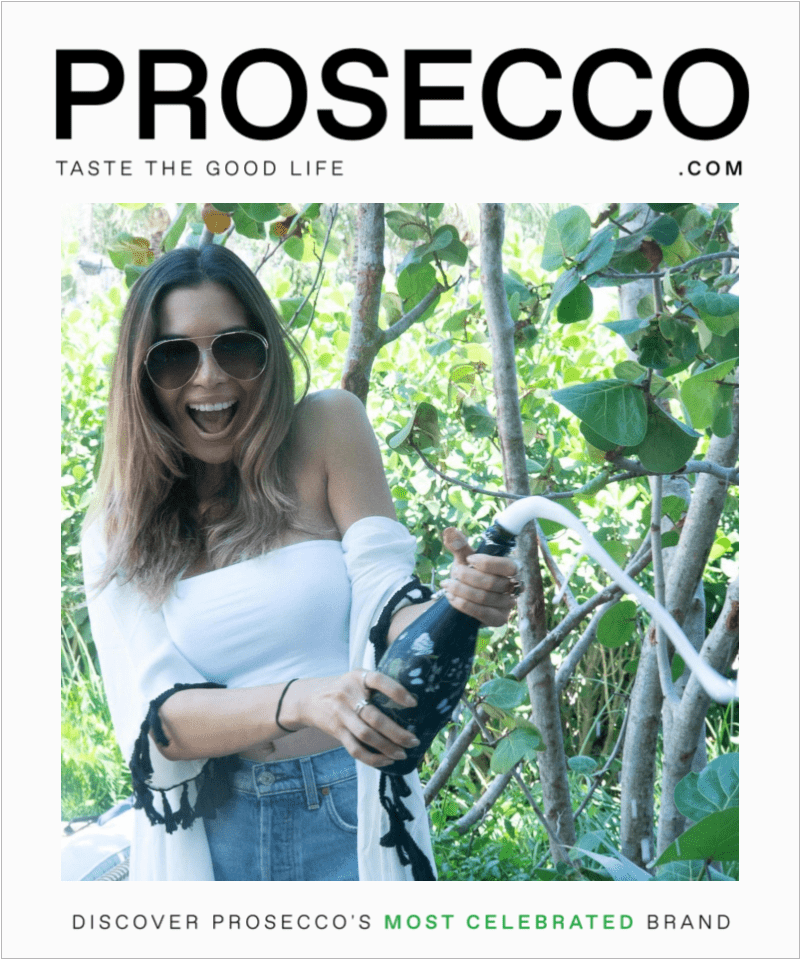 Buy Prosecco! Italy's National Prosecco. The day is the perfect opportunity to treat yourself and your friends to a wine bottle or two of delicious Italian bubbles. It's the world's most-sold sparkling wine, after all! Whether it's Riondo Prosecco or some other fancy brand, it is the perfect drink for celebrating the end of summer and all the joyous occasions life offers.
Invite friends to join in the Prosecco celebration! Prosecco is a great way to get people together, and it's lots of fun to try sparkling wines. When selecting a Prosecco, look for labels that say "Spumante" (for sparkling) or "Frizzante" (for lightly sparkling).
You can also try different prosecco cocktails or aperitivo recipes such as Aperol Spritz, Saskia's Potato Bomboloni, Hannah's Pistachio Ricotta, or Tomato & Olive Focaccia for a truly unique experience. Get creative and make the most of your National Prosecco Day celebration!
You embark on a journey of effervescence and delight when you drink Prosecco. The lively bubbles tickle your palate as you savor the refreshing green apple, pear, and citrus flavors. Prosecco transports you to a world of celebration and joy with each sip, making it the perfect companion for festive occasions and memorable toasts.
To get others excited to celebrate National Prosecco Day, why not encourage them to share their celebration on social media using #NationalProseccoDay? It's a great way to spread the word and get others involved in the fun. And don't forget to open the bottle properly! Cut off the foil wrapper with a wine key, cover the cork with a napkin, untwist to remove the cage, and then hold pressure on the cork – twist the bottle and gently pull it away as it loosens. It will make your celebration even more special.
So cheers to National Prosecco Day and all the bubbly goodness it brings!
What Is Prosecco?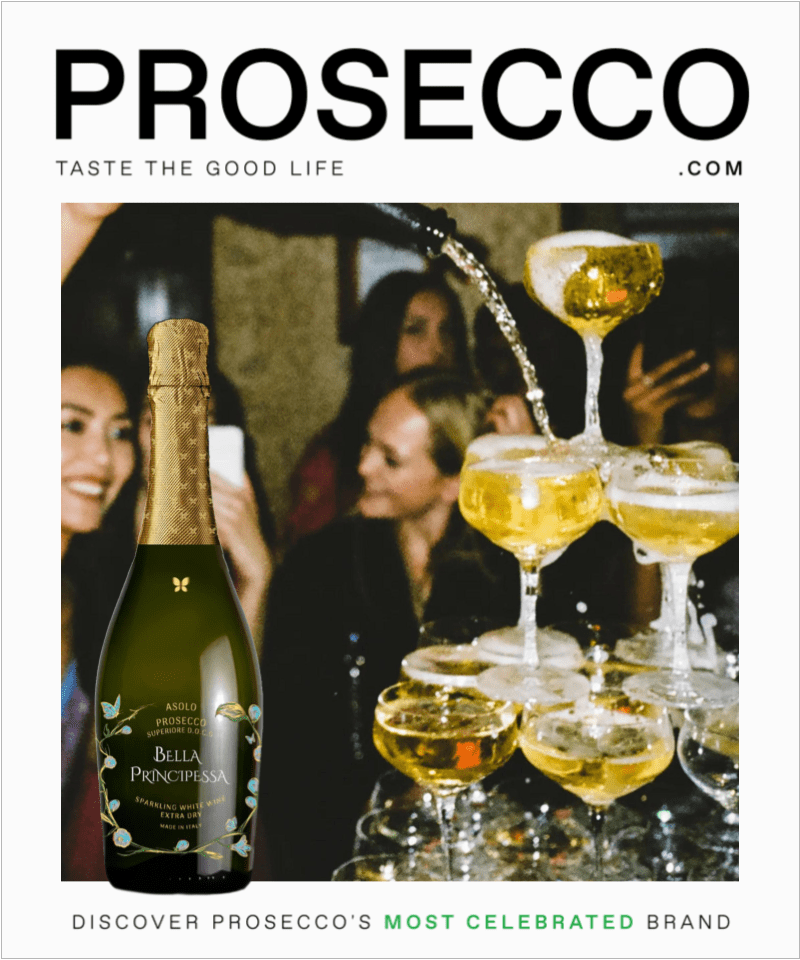 Prosecco is a sparkling white wine made from Glera grapes in northeastern Italy. Prosecco wines are typically produced in a dry, brut style and often have lower alcohol content than sparkling wines. But what sets Prosecco apart from the rest?
Prosecco is distinct from champagne, which must come from the Champagne region in France. On the other hand, sparkling wines are a general term for any sparkling wine from any region.
When it comes to production, Prosecco is made using the Charmat method, which involves secondary fermentation in stainless steel tanks. This method produces a light and refreshing product with a delicate flavor, perfect for celebrating National Prosecco Day!
Prosecco Sparkling Wine Facts
Prosecco is a sparkling wine produced in Italy's Veneto and Friuli Venezia Giulia regions. It is made in six different levels, ranging from sweet to bone dry: brut, extra dry, dry, demi-sec, doux, and extra brut.
In addition to production regulations, Prosecco is made from the Glera grape, a variety of grapes originally from the hills of Treviso, and it is usually a blend of two or more grape varieties. Prosecco comes in spumante and frizzante, with the latter being more effervescent and having a lower alcohol content. Additionally, the name Prosecco originates from the town of Prosecco in Trieste, Italy.
No matter how you celebrate National Prosecco Day, the fun facts above will help you appreciate the unique history and production of this delicious Italian sparkling wine.
What distinguishes the Prosecco grape from other grape varieties?
The Prosecco grapes stand out for their vibrant acidity, crispness, and the delightful fruity and floral aromas it imparts to the wine. Its unique characteristics contribute to Prosecco's light and refreshing nature, setting it apart from other grape varieties in wine production.
Prosecco's Unique Wine Bottles
When it comes to Prosecco wine bottles, they often exude elegance and charm. With their sleek and slender shapes, they capture the essence of celebration and sophistication. Adorned with foil-wrapped corks and labels that showcase the vibrant colors and sparkling effervescence within, Prosecco wine bottles are not only a vessel for the beloved sparkling wine but also a visual representation of the joy and pleasure that awaits when they are uncorked.
Aperol Spritz Recipe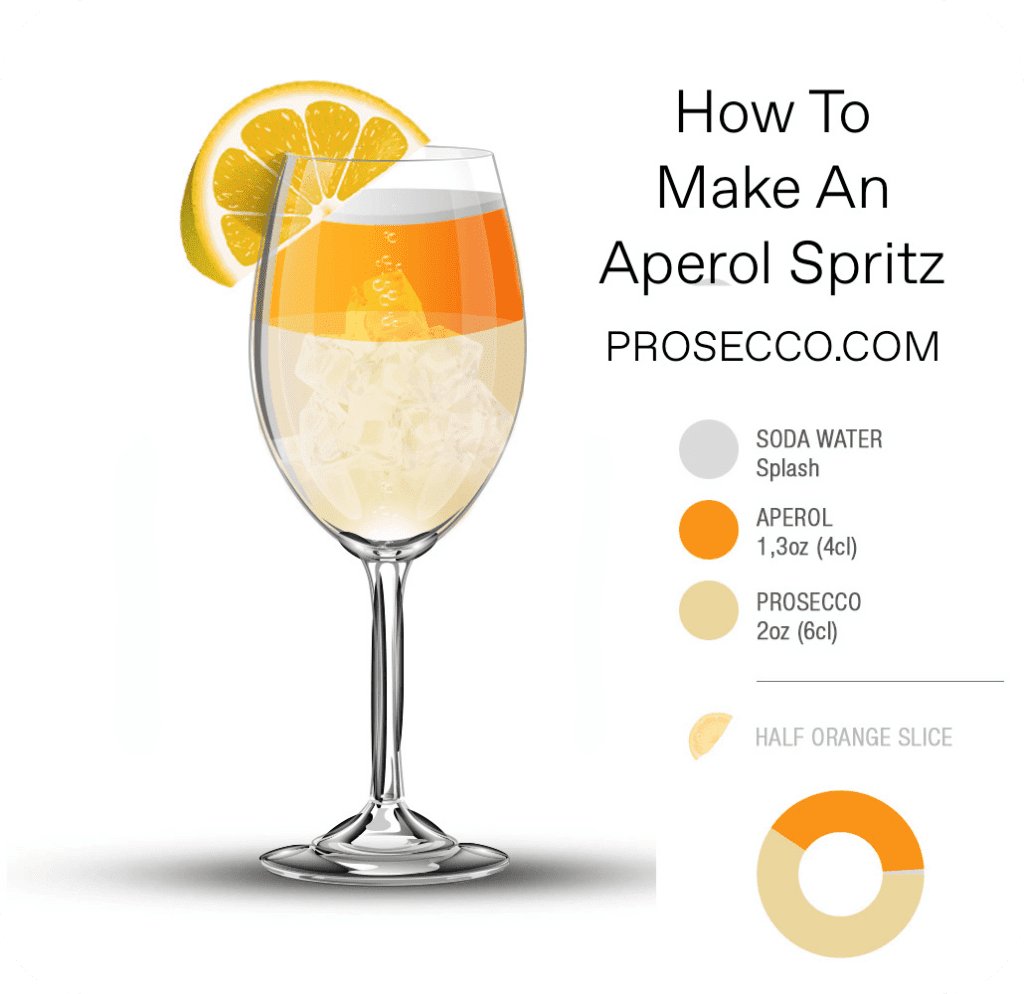 An Aperol Spritz is an exciting way to enjoy Prosecco, made with Prosecco, Aperol, soda, and ice. This is a perfect way to celebrate National Prosecco Day on August 13, 2023.
The ingredients needed to make an Aperol Spritz are Prosecco, Aperol, soda, and ice. To make an Aperol Spritz, fill a wine glass with ice, add three parts Prosecco, two parts Aperol, and a splash of soda. Garnish with an orange slice, and enjoy!
Prosecco is the perfect sparkling wine to enjoy with your Aperol Spritz – it is light, bubbly, and sweet, with floral and citrus notes.
Prosecco Shortage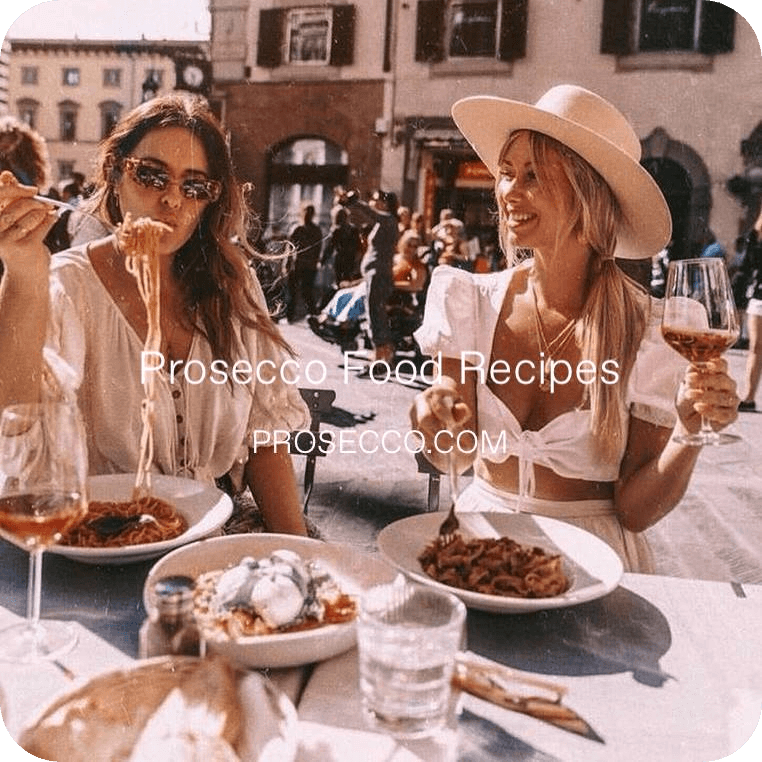 Prosecco suppliers almost ran out of Prosecco sold in the UK in 2016, making it one of the most exciting years in Prosecco sales history! The Prosecco shortage was due to the poor weather conditions in Italy, France, and Spain, which decreased production.
This *excitedly* led to increased prices and decreased availability of Prosecco in the UK. It is POSSIBLE that another Prosecco shortage could occur in the future, as weather conditions can always IMPACT production, but it is not a guarantee.
Prosecco Prices
Prosecco is incredibly popular because it is incredibly affordable. Its sales have actually surpassed Champagne sales in terms of the number of wine bottles sold, making it a cause for celebration on National Prosecco Day. You can find many amazing, affordable Prosecco brands that are sure to please.
Those looking for a bargain should look no further than Prosecco wines – its prices are perfect for any budget. You can get a bottle of Prosecco for as little as £10, while the highest-quality bottles can cost up to £50. No matter your budget, you can find a bottle of Prosecco to suit your tastes.
Prosecco is the perfect way to celebrate National Prosecco Day, and its prices make it a great choice for any occasion. Whether you're looking for something to sip on while enjoying the summer sun or want to treat yourself to delicious sparkling wine, Prosecco wines are a great option. With its wide range of prices, you can find something to fit any budget. So grab a bottle of Prosecco and join in on the National Prosecco Day celebrations!
Share Your Celebration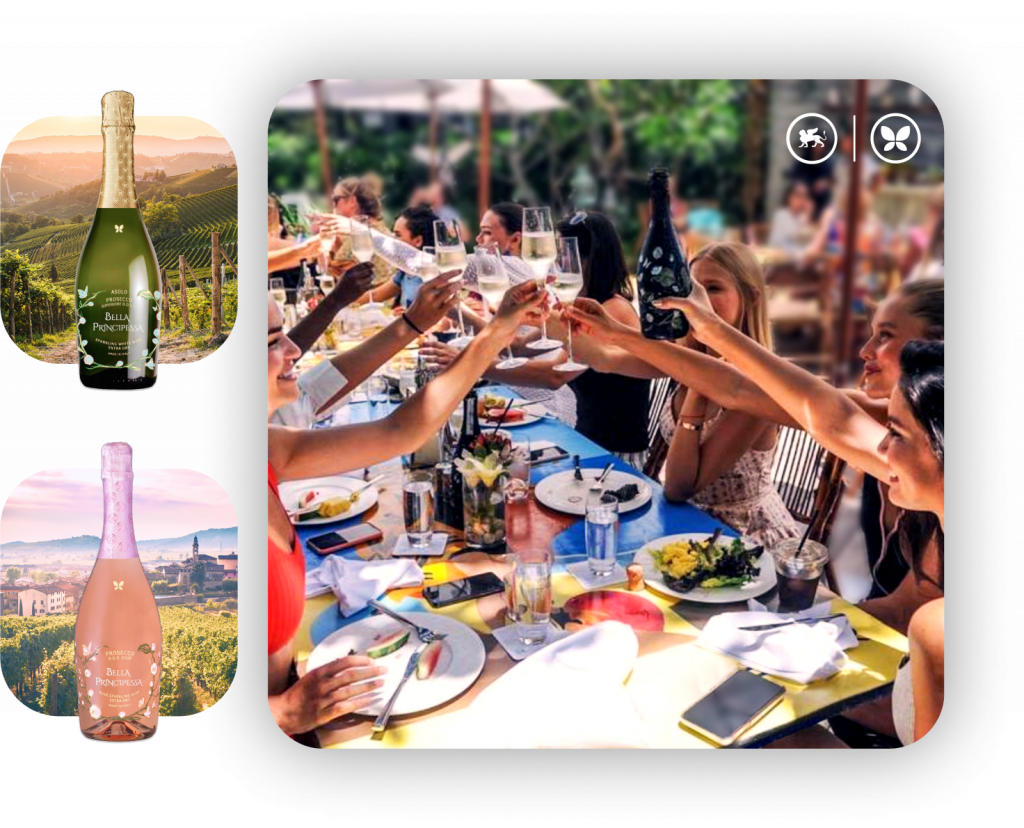 Sharing your celebration of National Prosecco. Day on social media is a great way to inspire others to join in the festivities and connect with other Prosecco lovers. Posting pictures of your Prosecco bottle or glass, sharing hilarious Prosecco-themed memes or jokes, or even revealing your favorite Prosecco cocktail recipe are all fantastic ways to make the most of National Prosecco Day on social media. Don't forget to hashtag #NationalProseccoDay to join the conversation!
When it comes to celebrating National Prosecco Day, there are many ways to do so. You can celebrate with friends by drinking Prosecco, trying different Prosecco cocktails, serving light appetizers or snacks that pair well with white wine, and enjoying summer's end by enjoying the outdoors.
Why not crack open a Bella Principessa Prosecco DOC bottle and create a summer table with friends, complete with crab cakes, olives, and a gold medal Prosecco? There are just a few remaining days until National Prosecco Day, so grab a bottle of Prosecco and start planning how you'll celebrate the good life!
Try Bella Principessa Prosecco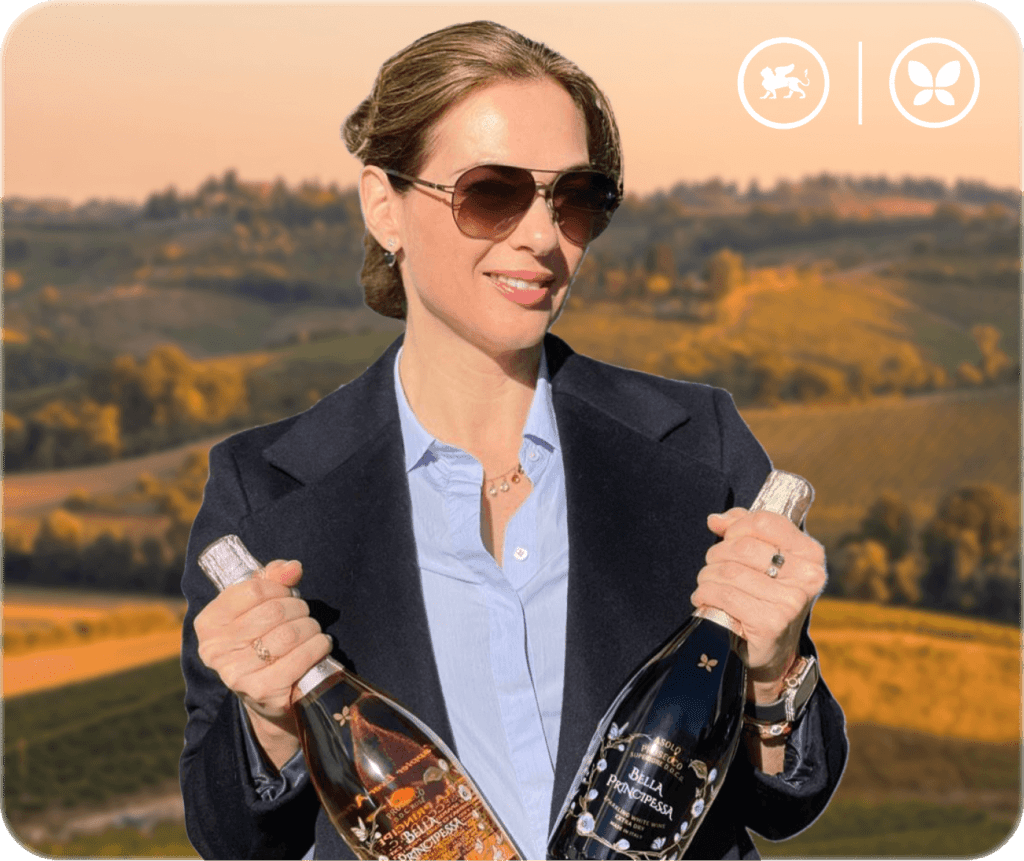 Oh wow, Bella Principessa Prosecco is an amazing luxury Prosecco brand crafted from handpicked Glera grapes in the Prosecco region of Veneto, Italy. They are renowned for their sustainable and fairytale-inspired approach and have a stunning Prosecco Rosé. With a 5-star rating, Bella Principessa Prosecco has quickly become one of the most sought-after Prosecco brands on the market.
Bella Principessa Prosecco is the perfect bubbly to make any occasion even more special. Whether you're celebrating National Prosecco Day or any other special event, Bella Principessa Prosecco will surely have your guests talking. It has a sweet flavor, and subtle aroma, making it the perfect drink for any occasion. Its light, refreshing taste will surely be a hit with any crowd.
So why wait? Get some of the best Prosecco around and make National Prosecco Day special this year with Bella Principessa Prosecco.
Pink Perfection: Have You Tried Bella Principessa's Prosecco DOC Rose?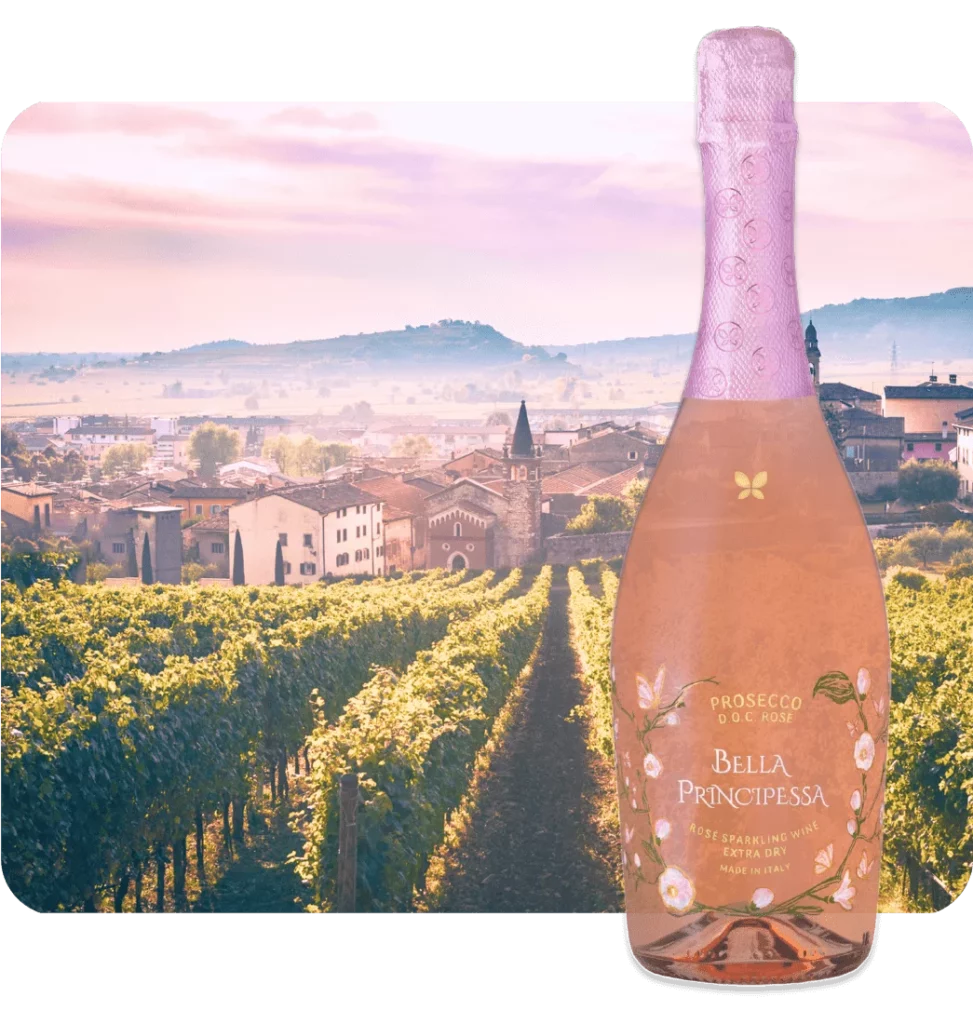 Oh my goodness, Bella Principessa's Prosecco DOC. Rose is a naturally refreshing, guilt-free luxury Rosé Prosecco presented in a stunning ceramic-painted bottle.
This sparkling rose is made with hand-picked grapes from the heart of Treviso and has tantalizing aromas and notes of wild strawberries, pears, and raspberries. It's light and refreshing flavor makes it the perfect addition to any celebration.
Suppose you are looking for a light and refreshing sparkling rose with the aromas of wild strawberries and raspberries and a unique presentation in a ceramic-painted bottle. In that case, Bella Principessa's Prosecco DOC Rose is for you. Rose is definitely worth trying. Celebrate with this delightful Italian sparkling rose and make it an unforgettable experience.
Summary
National Prosecco Day on August 13, 2023, is an event we can all look forward to! As the perfect bubbly made from Glera grapes, Prosecco is the perfect sparkling wine to share with friends and celebrate every day. From its origin in Italy around 2000 years ago to this very modern and unique celebration of Prosecco, many exciting facts about the beloved sparkling beverage make it even more enjoyable when we create our own National Prosecco Day celebrations.
With an inexpensive bottle of Prosecco, traditional recipes such as Aperol Spritz, or unique flavors like Bella Principessa Prosecco DOC Rose, planning your National Prosecco Day celebrations has never been easier. Remember the hashtag #NationalProseccoDay, too – post pictures of your celebration and favorite recipes or share your enjoyment of the occasion with others through social media!
Whether you're an experienced Prosecco veteran or just getting introduced to the delicious sparkling drink, National Prosecco Day on August 13, 2023, will be an event to remember!
A Duo of Celebrations: National Prosecco Day and its Connection to National Prosecco Week
National Prosecco Day: A Tribute to Italy's Beloved Bubbly
Apart from the week-long revelry of National Prosecco Week, another notable date is marked on every sparkling wine enthusiast's calendar – National Prosecco Day, observed every year on August 13. This day presents a dedicated opportunity to toast the globally adored Italian effervescent wine.
The Complementary Nature of National Prosecco Day and National Prosecco Week
National Prosecco Day is a concentrated highlight within the broader canvas of National Prosecco Week. The two occasions exult in the same delightful fizz, yet they do so uniquely. National Prosecco Week allows ample time to explore and appreciate Prosecco's diverse spectrum, while National Prosecco Day channels that enthusiasm into a singular, intensified day of celebration.
Bella Principessa's Starring Role in Both Events
Bella Principessa Premium Prosecco and Bella Principessa Prosecco DOC Rosé are undeniably the stars of both National Prosecco Week and National Prosecco Day. These exceptional sparklers, renowned for their supreme quality and true Italian lineage, are the preferred choice for those wishing to commemorate these events in style.
The Cumulative Influence of National Prosecco Day and National Prosecco Week
The successive celebrations of National Prosecco Week and National Prosecco Day bolster Prosecco's international acclaim. They provide a platform for wine lovers to deepen their insights into Prosecco, its crafting techniques, and its vibrant flavor profiles. These two observances significantly enhance the global appreciation and popularity of this delightful Italian fizz.
Frequently Asked Questions
How do you celebrate Prosecco Day?
Let's raise a glass together and enjoy National Prosecco Day! Enjoy some delicious Italian cuisine with your favourite fizz. Get creative and try out new recipes with prosecco or sip the bubbly straight out of the bottle!
Let's drink a toast to National Prosecco Day and enjoy the sweet taste of this Italian sparkling wine.
What is National Prosecco Week?
Celebrate with bubbly and cheers this National Prosecco Week, where we indulge in the Italian sparkling wine of our hearts! From discovering new types and tasting your favorites to finding creative ways to enjoy the DOC-quality Prosecco, there is something here for everyone!
Let's make some exciting toast with this beloved Italian fizz.
Why is Prosecco so popular in the UK?
Prosecco has quickly become a UK favorite thanks to its affordability. Its average production cost of just 3.70 euros makes picking up a bottle for after-work drinks or casual get-togethers easy.
You can also surprise your friends with an affordable yet luxurious gift! All in all, it's no surprise that Prosecco is so popular in the UK.
When did Prosecco become popular in the UK?
Prosecco has been wildly popular in the UK since 2011 – a great time to enjoy its fruity and light flavors! Drinkers nationwide have doubled their consumption from 2013 to 2014, indicating how quickly it's become the go-to sparkling wine.
This surge in popularity has been attributed to its affordability and versatility. Prosecco is a great choice from a casual dinner party to a special celebration. It pairs well with various foods, making it perfect for various foods.
When is national prosecco day?
Gather your loved ones and pop open the bubbly because National Prosecco Day falls on August 13, 2023! Get ready to celebrate summer in the most sparkling way possible!
So, join us in a toast to the scintillating journey of Prosecco, the effervescent elixir good life that has charmed the world. Celebrate National Prosecco Day with us and make your day sparkle with the finest bubbles on earth. Cheers to Prosecco!