Table of Contents
In the glittering world of TV, where every moment counts, drinks do more than quench thirst; they tell stories. If one drink has graced our screens and captured our hearts, it's the "Issa Rae Prosecco" cocktail from HBO's 'Insecure.'
Raising a Glass to TV's Beverage Choices
Everything on TV has a backstory, from the iconic heels to the trendiest scarves. Remember the deep red wines in 'Dead to Me'? But let's not stray. The Prosecco star is "Issa Rae" – an emblem of Issa Dee's life in 'Insecure.' This isn't just a drink; it's a reflection, much like the shimmer of a perfectly tailored evening gown.
Issa Rae Prosecco: More Than Just Bubbles
Whenever Issa Dee graces the screen, it's often with a glass of her signature "Issa Rae Prosecco" in hand, occasionally with a gin floater. This isn't just about the taste; it mirrors her life in Los Angeles. The Prosecco? It's a bubbly blend of sophistication and affordability, resonating perfectly with Issa's essence.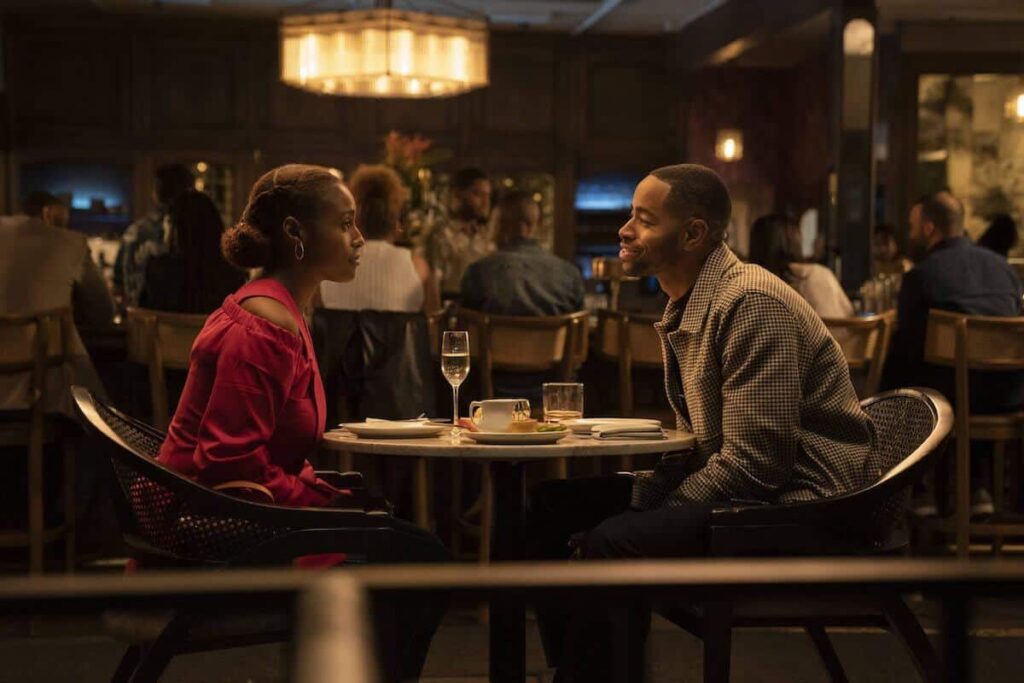 Issa Rae's Prosecco Journey from Gin to Vodka
Over time, Issa switched it up – trading gin for vodka in her beloved "Issa Rae Prosecco." But it's more than just a palate shift. It's symbolic – a tale of transformation, maturity, and embracing change.
Into the Charming World of Prosecco
But before we dive into Issa Rae's Prosecco experiments, a quick note on this Italian starlet. Hailing from Veneto, Prosecco sparkles with its Glera grape, dancing through two fermentations in the unique Tank Method. The notes? Think of a summer day with green apple, honeydew melon, and honeysuckle. Want to know more? Check out "What Is Prosecco?"
Discovering Luxury with Bella Principessa Prosecco
While television fans have been buzzing about "Issa Rae Prosecco" from 'Insecure', true connoisseurs know the magic of diving a little deeper into the world of sparkling wines. Enter "Bella Principessa Luxury Prosecco". If Issa Dee's Prosecco choices epitomize character-driven narratives, then Bella Principessa embodies luxury and elegance.
From its very name, "Bella Principessa" whispers regality. Experience the guilt-free indulgence of Bella Principessa Prosecco DOCG, a testament to Prosecco's grandeur. Crafted with meticulous care, it promises a naturally refreshing experience. All are encapsulated in a breathtaking ceramic-painted bottle reminiscent of artisanal Italian craftsmanship.
But what truly sets Bella Principessa apart, besides its unmatched taste, is its inclusive appeal. It's a luxury beverage suitable for everyone – from vegans and vegetarians to celiacs. In a world where dietary choices and lifestyle often limit indulgence, Bella Principessa ensures that nobody misses the effervescent charm of a premium Prosecco.
While Issa might have her trademark "Issa Rae Prosecco" cocktail, if she were to raise her game in the world of luxury, Bella Principessa would undoubtedly be her top choice. It's not just a drink but a statement – a tribute to refined tastes and unapologetic indulgence.
Crafting the Issa Rae Prosecco Cocktails: A Flirtation with Flavors
If you've yet played mixologist with these, let's imagine the tasty rendevous of "Issa Rae Prosecco" mixes:
Prosecco and Vodka: Potent and heady, with a strong vodka presence. A pairing for the bold because we all know that vodka can sneak up on you, so it could also cut the sweetness of the Prosecco.
Prosecco and Whiskey: Ah, a treat! It feels like the whiskey whispered secrets to the Prosecco before joining forces. The flavor? Exquisite mischief.
The Final Pour
Even though Issa added new twists to her "Issa Rae Prosecco", the classic Prosecco and whiskey will always reign supreme for many of us. Issa, darling, your choice has left a mark, and this season, Prosecco and whiskey will be filling our glasses.
Sips as Silent Narrators
From the intense reds in 'Dead to Me' to "Issa Rae Prosecco" in 'Insecure', drinks in TV series aren't mere props. They're silent storytellers, holding tales of love, trials, and triumphs.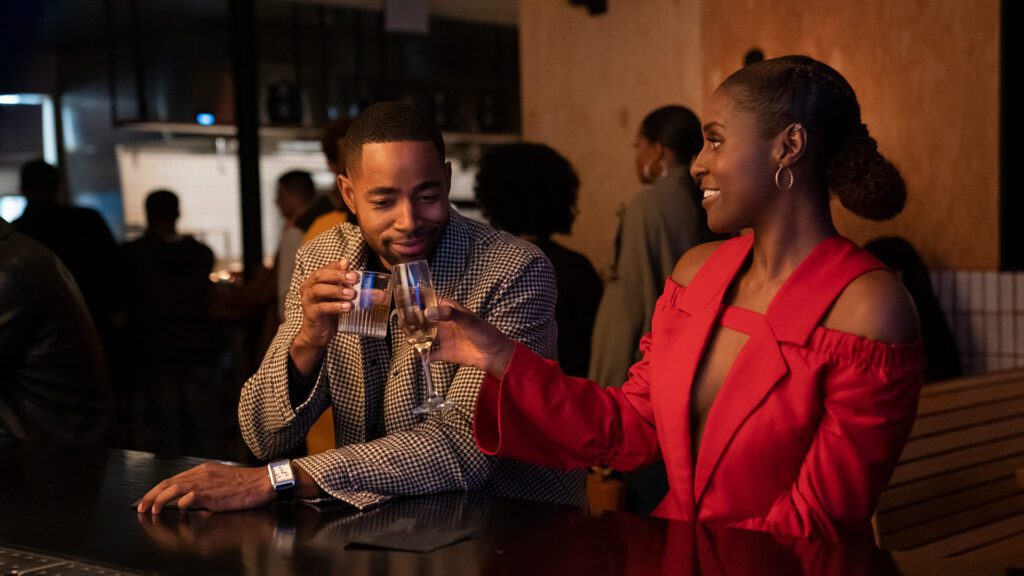 Frequently Sipped Questions
Why all the buzz around Issa's drink? Because, sweetheart, "Issa Rae Prosecco" is more than a drink; it's a story.
Do other series have such iconic drinks? Certainly! Think 'Dead to Me' or 'Grace & Frankie'. Each sip is a tale waiting to be told.
Why the switch in Issa's Prosecco mix-ins? It's a hint of evolution, a taste of change.
Why are TV drinks so captivating? Because, darling, they hold stories – each flavor a chapter, every sip a narrative.
Remember, each glass holds a story next time you're watching your favorite show. And "Issa Rae Prosecco"? It's a tale worth sipping. Cheers!